Your new Everything Glasses.
Just turn the dials to adjust focus.
Each lens instantly adjusts between +0.00 and +3.00 D.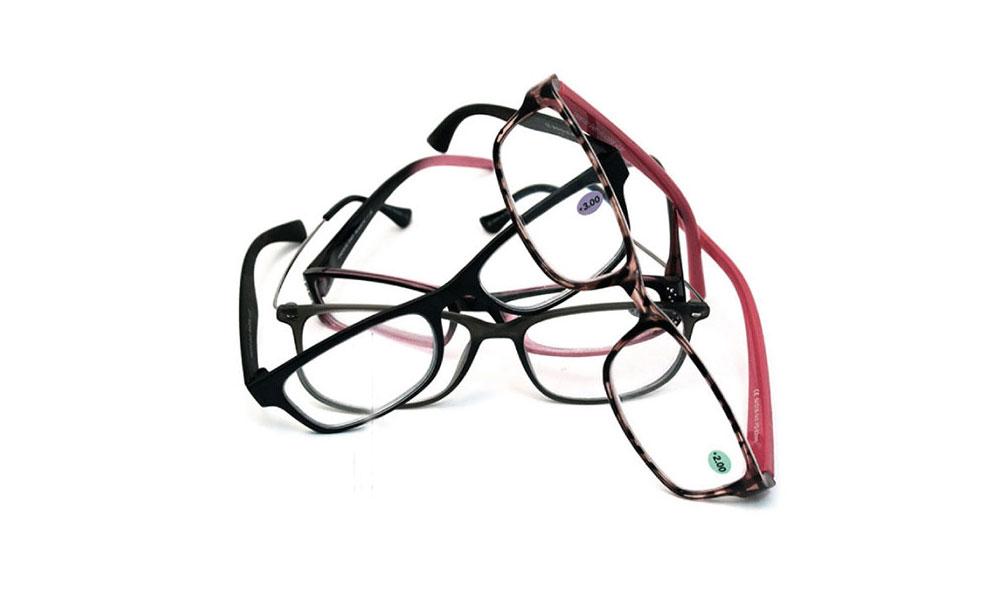 Don't have a pile of glasses for everything you do
You've got a pair of glasses for the computer. A pair of glasses for reading in bed. A pair of glasses for doing your hobbies. And a pair for when you need to do DIY.
Or you could just have one pair of glasses for everything. With Eyejusters you just turn the hidden dials to focus on what you're doing. It's so easy, it becomes second nature.
Focus with precision
Do you move back and forth to get the right distance with your current reading glasses? Does it give you poor posture or just drive you mad?
Get your focus just right with Eyejusters. The dials let you get your vision sharp and clear. It's just like focusing binoculars.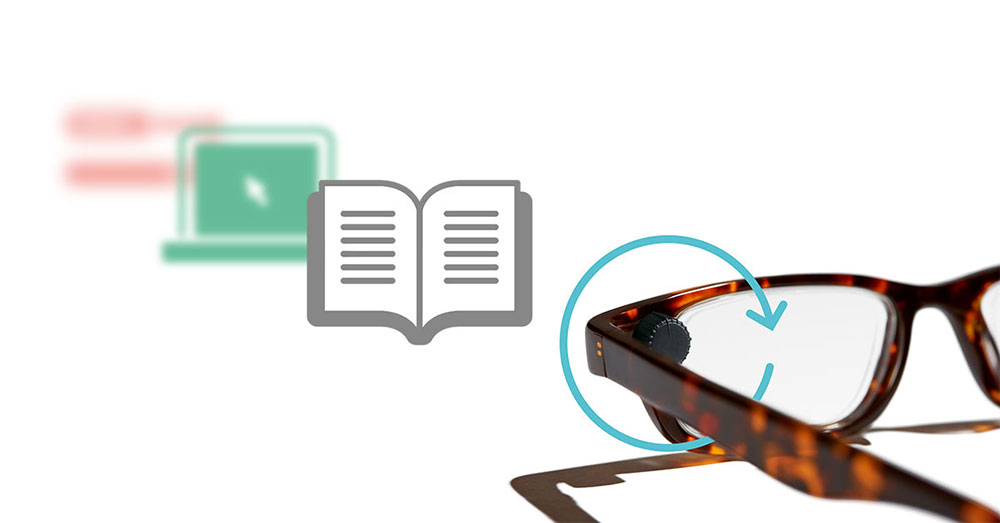 The most flexible reading glasses
Adjust each eye individually. Turn them up a bit at the end of the day for additional help. Get some reading help wearing them over your contact lenses. There's so many ways Eyejusters can help.
Design touches
We designed Eyejusters to be a seamless blend of utility, comfort and technology. Our glasses include the latest vision technology inside classic frame styles and materials.

Revolutionary lenses
Our SlideLens™ technology has been intensively researched over 5 years to give you the ability to adjust focus with thin and lightweight lenses.
Amazing glasses. Amazing manufacturing.
To make our amazing lenses required us to invent a whole new way of making glasses. On our state-of-the-art production line, we make all our glasses in the UK.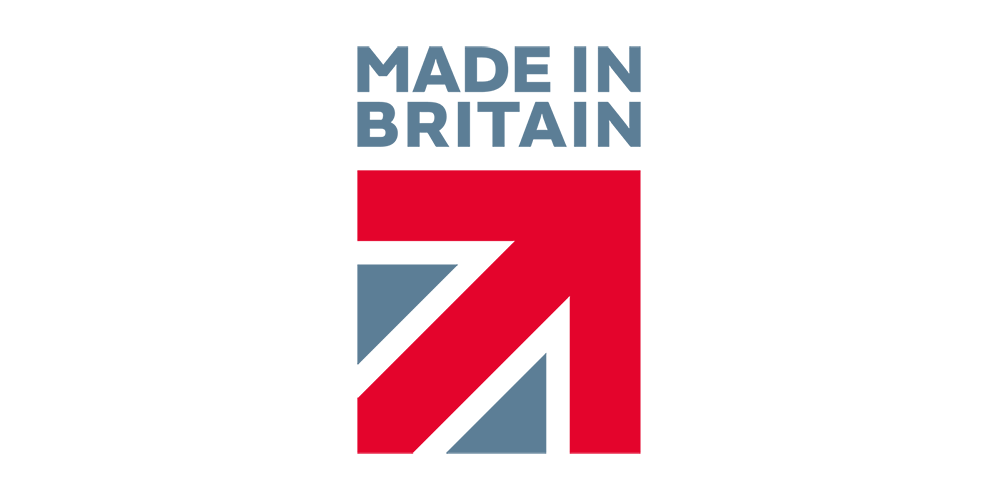 Learn more in our FAQs
What strengths can Eyejusters be adjusted to? Where are the dials? My eyes are different - can each lens be adjusted independently? For these and many more questions, we've got answers.
Anti-Scratch
All our lenses have Anti-Scratch coating, offering great durability. We include a signature print microfibre cleaning cloth and a high quality magnetic close hard case - to help you keep your new glasses in great condition. You can also add a care kit with your online order.
Easy care
Care of Eyejusters is the same as a normal pair of glasses: the internal moving parts are sealed against moisture and dirt.
Frame sizes
Our Stainless Steel and Combination ranges are slightly wider than the Acetate and Multilayer ranges, designed for your maximum comfort.
For the exact measurements, see our product information pages.
Specifications
Classic
Acetate
Combination
Multilayer
Stainless Steel
Frame front material
Plastic
Acetate
Stainless Steel
Multilayer Acetate
Stainless Steel
Arm material
Plastic
Acetate
Acetate
Multilayer Acetate
Stainless Steel
Measurements
49☐17-142
49☐17-142
49☐19-142
49☐17-142
49☐19-142
Weight
31g
32g
35g
32g
31g
Pupiliary distance
60mm
60mm
62mm
60mm
62mm
Nosepads
Integrated
Integrated
Silicone
Integrated
Silicone
Spring hinges?
No
Yes
Yes
Yes
Yes
Lens
SlideLens™ Capsule Technology, Anti-Scratch, untinted
Power range
+0.00 to +3.00 Dioptres
Please note: Eyejusters are positive power and do not correct for short-sightedness (myopia). They are for close-up use only (reading, computer, tablet, hobby work).
Warning: The lenses in these glasses are not prescription lenses. You should have your eyes examined regularly by an optometrist or ophthalmologist. Never disregard professional advice or delay in seeking it because of your purchase, receipt or use of Eyejusters.